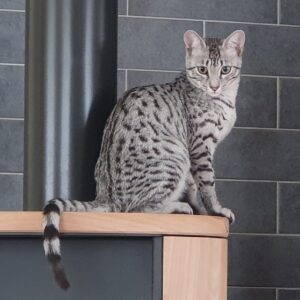 Jazz
Egyptian Mau
Mother Nefertiti *CH – Father  Neo *CH
Pedigree Name – SE*Broqvist Jazz
DOB – 2019-11-03
Registered with Sverak
This is Jazz, one of our stud Egyptian Maus. He was born in Sweden and comes from our kattari SE*Broqvist.
Jazz's mother is Champion-Nefertiti who has been imported from England and his father Champion-Neo from Finland.
He has a fantastic personality and is very kind and affectionate.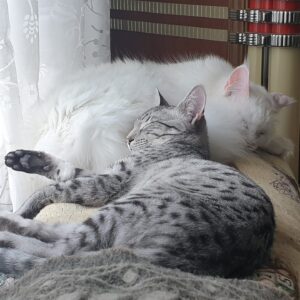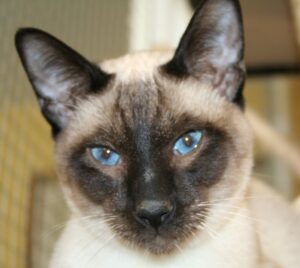 Armani
Seal Point Siamese
Mother Tabitha – Father Bodi
Pedigree Name:- Wicca Tarka
DOB:- 14.05.2020
Registered with GCCF & Sverak
Armani is a seal point Siamese and was imported from the UK when he was 5months old.
This is Armani, he is our stud traditional Siamese. He is from the a breeder in the UK.
Armani has a superb character he is extremly gentle and loving, loves to be cuddled and brushed.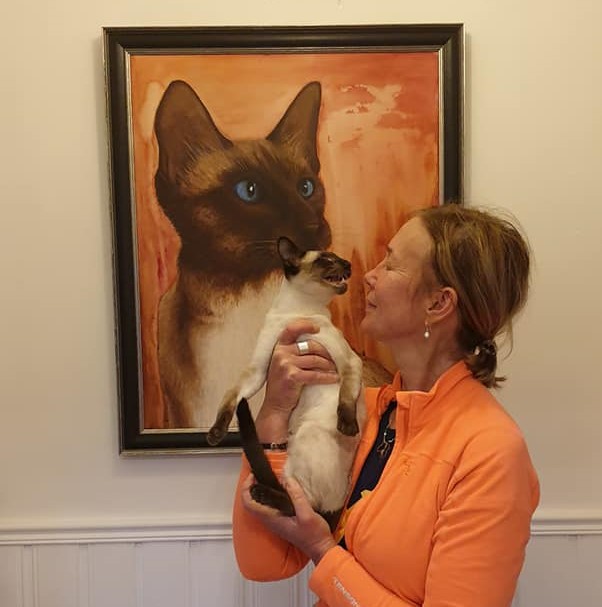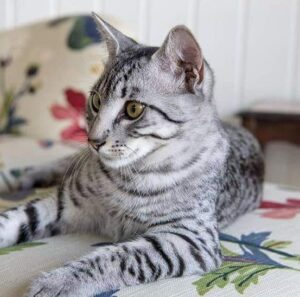 Farao
Egyptian Mau
Mother Estée – Father Livano
Pedigree Name – SE*Broqvist Farao
DOB – 2019-01-13
Registered with Sverak
Det här är Farao, en av våra avelshanar. Han föddes i Sverige 2019-01-13 och kommer från vår uppfödarverksamhet SE*Broqvist.
Faraos mamma Estée har importerats från Frankrike och hans pappa Livano från Holland.
Livano har gått i pension nu och Farao har tagit över efter sin pappa som avelshane. Han har en fantastisk personlighet och är väldigt snäll och tillgiven: Farao deltog i sin första kattutställning som kattunge och fick sin första rosett. Nu har han två utställningsutmärkelser och behöver bara en till för att bli champion